I may have grown up surrounded by trees but, the thought of cutting down our own tree was almost comedic, like a scene from a Christmas movie.
I never even considered where the trees actually came from. Our local grocery store usually had a tree lot where everyone went to select a tree.
Now I have children of my own and we live near the Virginia countryside, where many people select and cut their own tree. We have formed our own family tradition, one that we look forward to every year. We drive out to our favorite Christmas Tree Farm. Our children explore the grounds in search of their perfect tree. (This occasionally requires skills in conflict navigation.) "The really soft feathery tree didn't work so great last year for hanging ornaments. Let's get the strong branches, even if they are prickly." Once the decision is made, we all take turns at sawing.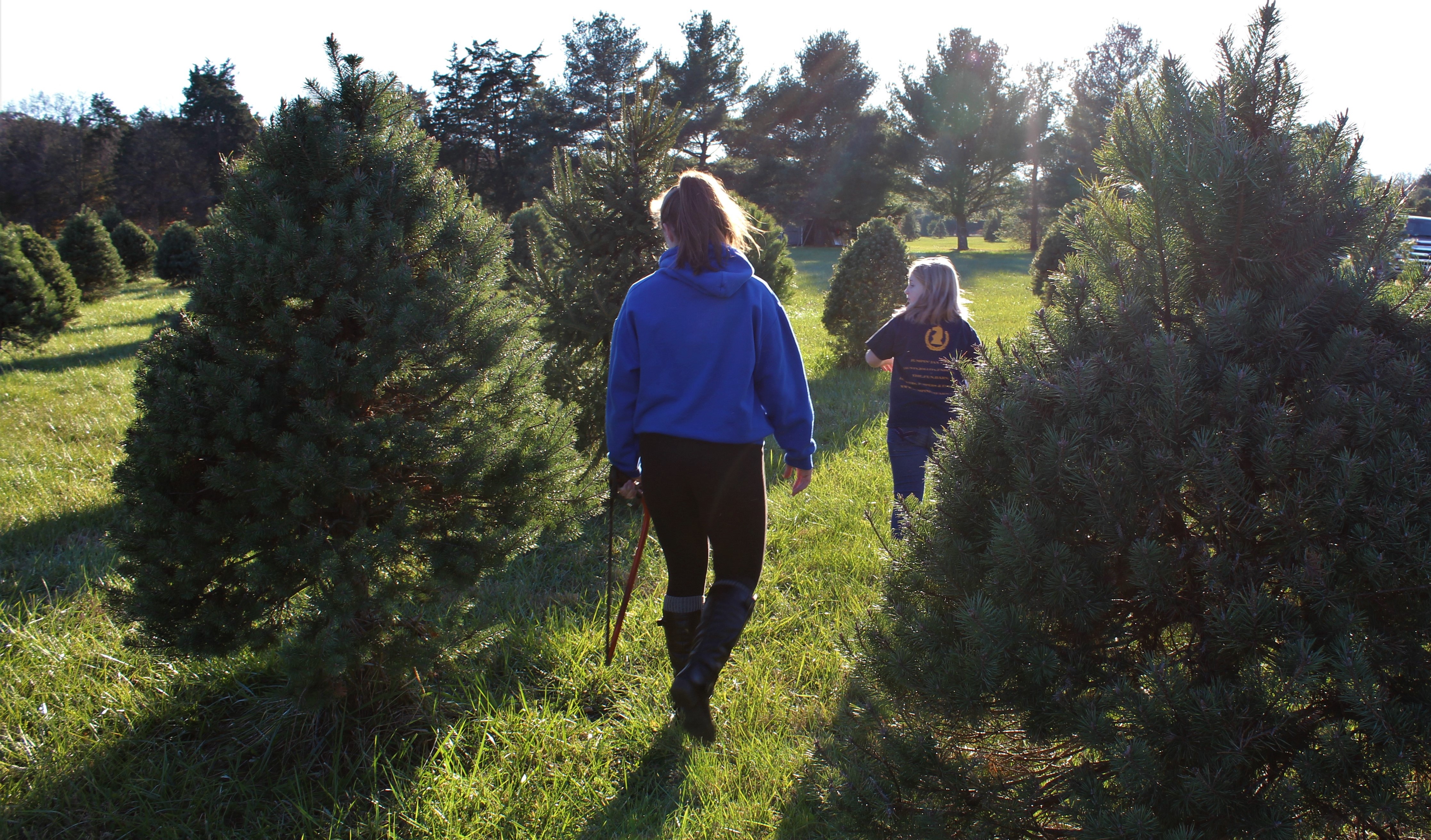 A hot cup of cider or cocoa is waiting for us while our tree is prepared for its journey to our home. Our girls look at the wall of family photos taken the previous year to find theirs and take it home too. We pose with our tree for a new family photo and then wish everyone well until we see them again next year.
What will your tree hunting expedition look like? Would you like to bring your dog? Thinking about taking a scenic family photo? Want to warm yourself next to the fire and roast marshmallows? Perhaps you would like to visit with Santa.
Check out our tree farm list to see if there is one that aligns with what you envision. Happy hunting!